Welcome to our One To One Personal Coaching On Presentation Skills and Public Speaking : Do you have an URGENT Sales Presentation in the next few days?  Or a job interview presentation which you don't know how to create an impact or stand out from your competitors?
For those who are shy to practise your Public Speaking Skills or Presentation Skills in front of a group of people, and prefer prefer learning on a one to one basis, then our One To One Coaching on Public Speaking and Presentation Skills Training programme will be suitable for you.  Yes, we conduct Private Executive Presentation Skills Coaching on a 1 to 1 basis for professional managers, leaders and professionals, who want the personal coaching to be handled privately.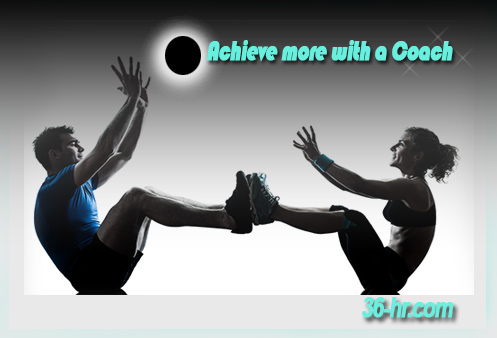 Our One To One Public Speaking Coaching & Presentation Skills Coaching in Singapore covers everything you need from overcoming public speaking fear to advanced presentation techniques for sales presentations, presentations to senior management,  and keynote speeches.
Who Will Benefit From One To One Personal Coaching on Public Speaking & Presentation Skills Training
Professionals who need to make presentations eg Job Interview Presentations
Sales Professionals and managers who regularly need to present
Senior Managers who have to present but have fear of presenting
CEOs or young professionals who do not like to present but have to present
Professionals who do not have time to attend a publicly run Public Speaking Course or Presentation Skills Training workshop
Anyone who wants to make a difference in their presentation skills but prefer one to one coaching instead of attending Public Speaking Courses in Singapore
Benefits of One To One Coaching On Public Speaking Skills & Presentation Skills
The pace is customised to your needs
We focus only on you and your areas to improve
We perform a diagnosis of your areas of need and work with you to improve in your presentation skills and public speaking skills.
The 1 to 1 Executive Personal Coaching programme is totally customisable.  We have 10 One To One (Personal Coaching on) Presentation Skills Training (Singapore & Malaysia & Indonesia) modules which you can pick and choose the modules which best match your requirements.
You can choose the number of hours you wish to be coached on.
You do not have a long waiting time until the next publicly run Presentation Skills Training Course or Public Speaking Workshops.  In fact, we can deliver the 1 to 1 coaching within 48 hrs if you have an urgent need, at your preferred location or we can arrange for a training venue.
You want the Personal Coaching to be Private and do not want publicity. Yes, we respect your need for privacy and hence the personal coaching (in presentation skills and public speaking) will be held at private training rooms or at your residence.
Why One To One Coaching on Presentation Skills or Personal Coaching On Public Speaking?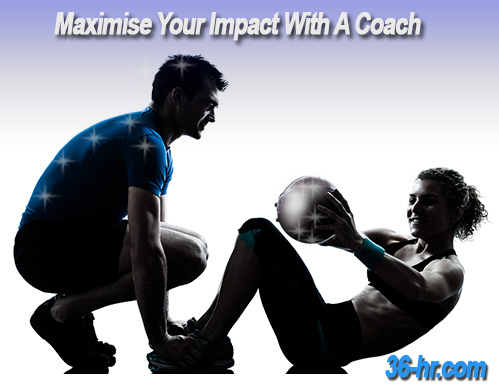 Perhaps the best way to explain is to use sports. This is an area where it is common for high performance athletes to be coached personally or in small teams to achieve their peak performance. In politics, many famous politicians are coached by professional public speaking coaches to speak publicly – with the right eye contact, body language and words that connect.
It's not just what is said, but how it is said, and how one looks when one is saying it! In personal 1 to 1 coaching sessions, you get the benefit of getting feedback directly and working with our executive trainer and public speaking coach to improve based on our diagnosis.
---
Please review the programme overviews to see which suits your needs best, and contact us.  We can customise the training for you in less than 48 hrs especially if you have an urgent speaking assignment or need to present publicly.
One To One Coaching On Presentation Skills and Public Speaking Modules
7 Steps to Being Simply Dynamic and Impactful process (Customisable):
1.       Catch and Connect – I help you to identify what is causing your nerves or hindering your performance.
2.       Overcome – We work together to eliminate these fears.
3.       Audience Analysis – I help you to analyse your audience and uncover what they are looking for in your presentation.
4.       Content Principles – I will share with you and coach you on how to build contents which your audience wants to hear – so that when you speak, your audience will listen, remember and respond in the way you plan it to be.
5.       Visualise and Rehearse – Using your real case study presentation I will share powerful preparation strategies and simple steps to help you to learn and remember – tailored to your learning style.
6.       Engaging Delivery – Discover ways to connect with your audience as you speak – it's not just your message but how you connect so that your audience remembers you.
7.       Practice and Review –  You will practise using our key message techniques so that you sound confident and prepared.
Optional Modules:
8.       Body Language –  Discover the appropriate body language that you can adopt to maximise your executive presence
9.       Story Telling –  You learn how to tell stories at the right moment, that will enhance your public speaking and presentations.
10.       Using media (powerpoint, videos and sounds) –  Create additional high impact with sounds, videos and use media like an extended helper.  Most people only use powerpoint with lots of text – learn how to use it the correct way with high impact.
Please note that the 1 to 1 coaching modules (on Presentation Skills Training and Public Speaking Techniques) above are customisable. You can choose the number of hours you wish to be coached on, the modules and the time and place of the 1 to 1 coaching.
---
Here are stories of previous participants and coachees of Public Speaking Trainer and Public Speaking Coach, Tan Teck Kim :
►► Successful stories and case studies of Public Speaking
You can either sign up for our public courses or request for a one to one coaching session on public speaking and presentation skills.  The range is between 2 to 16 hrs.  To sign up for our public speaking courses, please check out here :
►► Impactful Presentations – Effective Presentation Skills Training Singapore & Malaysia (2 Days)
Or Contact Executive Coach and Public Speaking Coach Tan Teck Kim at TeckKim@36-hr.com to discuss your (public speaking) personal coaching needs.  Go ahead, give your potential a stretch!