Thinking of Attending A Public Speaking Course in Singapore To Improve Your Presentation Skills?
Here are 3+5 Powerful Tips To Help You Improve Your Public Speaking Skills :
Presentation Tip 1 : Prepare A Great Speech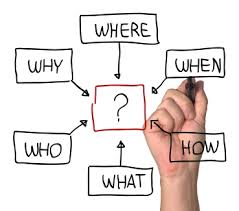 Be clear about what you want to achieve.  Eg : – I want the audience to know why our company must trim costs by 30% to stay competitive
– I want senior management to support investing in a new technology to gain new clients
– I want my company to sponsor all front line staff for a public speaking course to improve their confidence in speaking to clients.  If you are unclear in what you want, neither will your audience be clear!  To be a winner in public speaking, be clear in what you want to achieve.
 Presentation Tip 2 : Understand Your Audience Pain Points

The starting point of your speech should be from your audience's perspective.  The more you understand what their pain point is, the better you are prepared.   Connect your solution to your audience pain point – the greater the pain, the more likely they are motivated to hear you out.  The deeper the pain they experience, the more they will be willing to invest their time with your solution.  All public speaking courses (in Singapore or Malaysia) will tell you to ensure your starting point is your audience – take time to understand their needs.
Presentation Tip 3 : Arouse Interest In Your Audience In What You Say
Do you know when you take centre stage and speak – you only have 18 seconds to impress the audience before they decide whether to continue to listen to you?
In my Public Speaking Course Singapore – Stand Up and Stand Out – I teach participants 10 ways to arouse audience's curiosity and interest.  Here are a sample of effective opening statements to deliver effective presentations or impress your audience :
(I)  Ask Interesting Questions: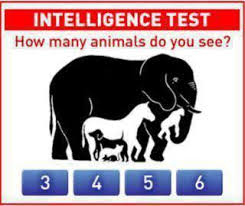 The moment you ask any questions – it's the audience natural response to answer them, even in their minds.  For eg, for my public speaking courses teaching people how to overcome their fears, the opening questions I ask will be : "Do you know what is mankind's greatest fear?" "Do you know that many people would rather die than to speak publicly?" "How many today are interested to conquer mankind's greatest fear?
(II) Ask Good Questions :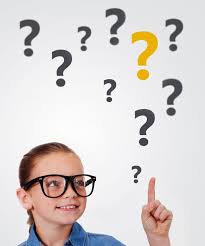 A father took his young son to the opera for the 1st time.  The opera conductor started waving the baton, and the soprano began hitting her high notes.  The boy watched everything intently and finally asked, "Dad, why is he hitting her with his stick?" "He's not hitting her,", answered the dad with a smile. "Well then," asked the boy, "why is she screaming?" "Well, those are good questions the son asked and I'll like to share some good questions with you today…"  The above is just a sample.  You can ask good questions by spending time to design them before you delivery your speech publicly.
(III) Make Shocking Facts or Statements About A Problem Which Needs Your Solution

One of my favourite tip in my public speaking course (Singapore and Malaysia) is to start a presentation with a shocking statement of fact that people don't think much about.  For eg :
"Every year, 300 million people contract cancer.  Of these 1.1 million people die.  Out of 1.1 million people, less than 10% have left sufficient monies for their dependent families.  Most people don't save, nor invest in insurance, nor write a will."
Another example of my effective presentations training – opening starters :
"We all know that global warming is BAD for humans and our future generations.  But do we know that the following are also linked to global warming? – higher crime rates due to higher temperatures – more kids today now have asthma compared to 20 years ago – Sea levels have risen about seven inches in the last 100 years, which is more than in the previous 2,000 years combined – in short cities can sink.
(IV) Use An Interesting Quote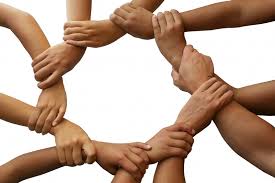 If you are delivering a presentation topic on Teamwork: "Individuals play the game, but TEAMS win championships."  Do you agree? "The strength of the team is each individual member. The strength of each member is the team."  ~ Phil Jackson
The idea is to get your audience to start thinking about an important topic. Arouse their interest in your presentation!
(V) :  Tell A Story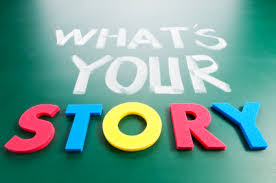 Most people cannot remember details and not everyone is interested in details – think about this :  Can you remember what was the last sentence said by the lead actor in your favourite movie?  But can you recall the storyline in brief?   Yes, we are all wired to listen to stories.
Make the connection with your audience through your story telling skills.  Once you have connected with your audience with a story (or stories), they are more likely to listen to what you have to say.  In fact stories are not only powerful starters, but are highly effective presentation skills strategies to keep your audience engaged throughout.
►►►Read this article on case studies and stories of participants in my previous public speaking classes.
During our 2 day workshop on public speaking and business presentation skills, we share with you secrets on how to tell stories, and how to engage and connect with your audience through different story telling techniques.  It's one of the most exciting parts of the course!  Stories don't have to be long! Whether you are seeking the best public speaking course (in Singapore or Malaysia) or attend hours and hours of Toastmaster Course Singapore or whether you are personally coached by the best public speaking coach – you need to practise your public speaking skills.
Remember you can't learn football skills by merely reading.  You've gotta get out there and kick around!  More useful public speaking resources here :
►►► 7-Minute Guide To Impactful Presentations Our Public Speaking Courses and Effective Presentation Skills are designed to teach you practical public speaking skills and to give you feedback on your presentations practice sessions.  
Contact us for more info to improve your public speaking skills or to find out how you can enrol in our Public Speaking Course in Singapore.