Managing Your Career : How To Differentiate Your Personal Branding

by Tan Teck Kim
<< This is a continuation of the previous career counselling article on : Career Advice Parts 1 and 2, part of the Interview of Tan Teck Kim with a leading Lifestyle Magazine, Glow >>
<< Click here to read part 1 on Career Advice >> 
<< Click here to read part 2 on Managing Your Personal Branding >>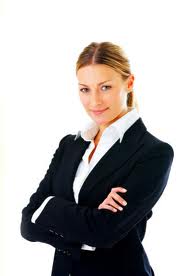 7. In terms of self-branding, how does social success translate to career success, and how are the 2 correlated?
 When was the last time you bought something you really didn't need, all due to the persuasive skills of the likeable salesperson?
 If you are a manager, who would you choose to promote from 2 equally competent staff?  1 who is hardworking, competent and reliable but quiet.. the other who is equally competent but with good people skills and is able to interact with people at different levels.
 If you have 2 job offers, you would choose to work for the manager whom you think can share his knowledge and counsel you on your career progression. Do you agree?
I believe these 3 examples illustrate the importance of strong EQ or people skills which are to some synonymous with social success, and the ability to connect.
Social Skills are a highly valued asset.  If you are in your 20s or 30s, you can stand out with your ability to connect. If you are in your 40s and 50s, your ability to coach and connect makes you the leader why your staff want to stay on despite competition poaching staff…
 Social skills are critical and give you a cutting edge in your career and business :
Differentiation : In today's world dominated by technology – social skills become a highly valued asset.  The population in the 20s and 30s are especially strong in technology but you can stand out from the crowd with your ability to connect with people.  And if you are a leader in your 40s or 50s, then your ability to coach and connect becomes the reason why your staff want to work for you despite plentiful opportunities.
Problem Solving : In business, problems with processes, people and clients happen all the time.  The one who can resolve the problems is the one who gets counted when it matters.  And problem solving is often a function of one's ability to work through different geographies, departments and the people in them.
Forming Meaning Relationships :  Social skills generally translate into one's ability to cultivate meaningful relationships.  This opens up tremendous opportunities.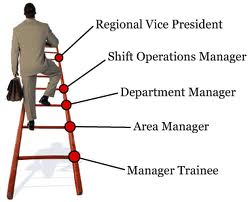 In the business world, the higher one climbs the corporate ladder, the more responsibilities one assumes – and it becomes a situation of being able to manage people to get things done for the organisation, rather than doing everything yourself.   International firms and businesses  are constantly look for leaders and managers who can work with people and bring out the best in others.
Social success translates naturally into opportunities which in turn lead to career success.  To grow and advance further in one's career, social skills come into play again.
Need I say more?
8. What are some of the most crucial things you need to bring to the table at a job interview? 
The 2 Key Factors are :
(I) TAILORING your message and Adding VALUE.
(II) Decide what your KEY messages are in advance, and TAILOR them to suit your audience/interviewers.
Know in advance, as much as possible or practicable,
Who your interviewers are
What their communication styles are like
What keeps them awake at night (or what problem they need to solve).
To illustrate the importance of being prepared and knowing your interviewers with a real life story : I once arranged for a candidate (whom I intend to recruit) to meet my lady boss who had a very stern and austere air about her.  Despite my friendly 'warning' in advance, the candidate did not expect what she saw – she was so startled to see my boss during the interview that she stumbled and completed faltered in incoherent sentences.  She didn't get the job of course.
On communication style : If for example, the interviewers are CEOs, they might be more keen on the big picture and revenue numbers – this means you might need to trim your 10 page report to a 1 pager to highlight pertinent high level issues that impact on the company's viability and market standing instead of sticking to what you know.
IMPORTANT
 :
The key differentiating factor for you is your ability to add value to them in a problem where they cannot resolve fully or at all. Adding value can be giving new perspectives & effort that will contribute to resolving the problem. This will make your interviewers feel that you are the one they need to hire.
Many fresh graduates or less experienced job interviewees I have interviewed 'suffer' from this fatal flaw : They always ask what they can learn.  There is nothing wrong with this expectation but if the focus is only on themselves and not on what the potential employer needs, then you haven't differentiated yourself and come across as just another interviewee.
To add value, you must understand what issues your interviewers are facing.  Get info from the interviewers about what their challenges are, what the challenges of the job (you are interviewing for are), and relate them to your previous experiences (you can quote examples of school projects which are relevant) to demonstrate that you could solve their problem.  This perhaps is the singular most important piece of CAREER ADVICE I would give to anyone preparing to go for a job interview.  Help your potential employee solve a problem or position yourself as the one who could solve their problem and you are on a roll.
9. What are some no-no's when it comes to presenting yourself well? 
a. Don't go to any meeting without being prepared or a mental rehearsal.  There are times when I hear my coachees say that they don't know who they are meeting, and they get so nervous and so they would just adopt a 'I'll-go-as-I-am' attitude, without any preparation.  This is a definite no-no.   If you don't know anything – at least go back to the person who connected you to the chance to present yourself and find out as much as possible.  And google search to help you do your homework!
b.  Don't be mousy – I once interviewed a candidate who stood at my door entrance, but her body was half hidden by the door.  The impression I got was she lacked confidence and experience or maybe had something to hide.  Would that be your preferred hiring choice if you are the manager?  Knock the door, wait for acknowledgement and walk in confidently.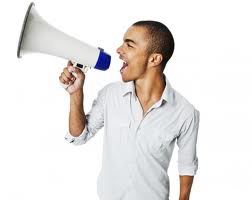 c.  Don't talk too much – use any meeting as a chance to understand others' perspectives and whether there is a chance for you to contribute and learn. If you are going for an interview, you must at least spend 30% of the time listening (some experts put it to 70% and so that gives you an idea of how important it is to listen).  If you are making a public presentation, obviously you have to do more talking but you still need to observe your audience and listen and make adjustments accordingly.  For example, if you audience asks a question, listen and acknowledge it and answer it at the appropriate time.
d.  Don't stick to a prepared script rigidly.  I know I said one must prepare but equally important is the need to adapt and tailor your message.  I recall in the early years of my career when on one occasion,  I stuck to my 30-min prepared script despite only having 5 minutes to speak as the speakers before me took more time than planned.   I learnt lesson 101 on adapting and tailoring my message to the circumtances, after we lost the deal and I got 'painfully' famous for it.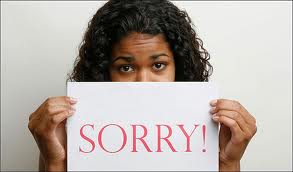 e.  Don't start off with an apology or bad note. "I'm sorry as I'm presenting for the 1st time and hence really nervous."  "I didn't want to come up but my colleagues pushed me up here to share."  Avoid negative statements that immediately discredit yourself.  With your preparation and rehearsals, you could be doing much better than you realise!
f.  Don't focus on your weakness – instead focus on what you can contribute to your clients.  Draw comfort in the fact that everyone is nervous or has been through that stage, when presenting or meeting a new prospective client or employer.
Real Life Coaching
I once coached someone who insisted that she could never present in front of a group.  She spent 2 hours convincing me that she could never ever do that.  To-date, she remains the only 1 person I have coached who still fumbles and falters at every presentation.
As you can see, you can manage your Personal Branding consciously by applying these tips and strategies above.  I hope you have enjoyed these 3 part series on Career Advice and Managing Your Personal Branding.  Develop your image, your confidence and adopt the right attitudes.  Differentiate yourself from others through your social skills – increasingly an asset in today's world too reliant on technology.  Invest in your career by first investing in your personal branding.  You can improve your presence and confidence in public speaking too by investing in the right Presentation Skills courses.
If you would like to hear fresh perspectives and benefit from career counselling,
<< Contact Tan Teck Kim if you wish to be coached in your career >>
RECOMMENDED READING :
Understand what your employers are thinking :
Why Career Advice and Career Development is Key To Staff Retention
Career Advice Part 1 – How To Brand Yourself 
Career Advice Part 2 – How To Manage Your Personal Branding