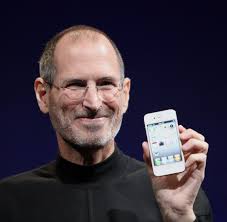 Did Steve Jobs ever attend any Public Speaking Course or Effective Presentations Course?  What makes his presentations so compelling that audiences repeatedly crave for more?  How did he introduce his revolutionary products with revolutionary public speaking skills?
While even the most skilled and effective presenters simply convey information, Jobs also inspires. He impactfully sells the steak and the sizzle at the same time, as one reader commented a few years ago.
Let's take a look at his defining 2007 speech when he introduced iPhone and see what we can learn from his public speaking skills.  If you are seeking to improve your public speaking skills – you can watch it in full (about 10 minutes) and then later watch bits of the video which relate to various Public Speaking Tips :
Effective Public Speaking Skills – Training Tip 1 :
Start with a quote or statement that causes your audience to ponder.  Steve skillfully introduced his speech with this : "Every once in a while, a revolutionary product comes along that changes everything."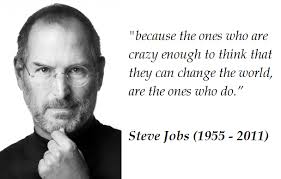 Effective Public Speaking Skills – Training Tip 2 :
Arouse the curiosity of your audience.  Steve Jobs skilfully said, "… in 1984, we introduced Macintosh,  It didn't just change Apple, it changed the whole computer industry… in 2001, we introduced the first iPod… and it didn't just change the way we listened to music.  It changed the entire music industry.  Well, today, we are introducing 3 revolutionary products."  Impressive isn't it?  That impactful and deliberate public speaking strategy definitely got the audience panting for the new products.  Watch the relevant portion of the video here :
Effective Public Speaking Skills – Training Tip 3:
Build in a surprise riddle.  Check out the extracted portions of the full video in the shortened video below where Steve built a 'riddle' inside his speech without telling his audience.   And when the audience are still guessing, Steve did the fourth deadly thing…
Effective Public Speaking Skills – Training Tip 4:
To improve your public speaking skills or deliver an effective and impactful presentation, dare to TEASE the audience.  "Are you getting it?"  was what Steve Jobs asked when the audience started to realise that the 3 powerpacked new revolutionary features are inside the new iPhone. He did not explicitly say so initially but let the audience slowly conclude for themselves.. how cool a public speaking tip is that?
In fact, Steve Jobs teased the audience again when he suggested having the stylus.. and then he said "yucks"..  That was a classic funny moment we will always remember 🙂
[Note : In my public speaking courses (Singapore and Malaysia) and effective presentation skills workshops, I teach participants how to arouse audience curiosity and tease audience with additional tips.]
Effective Public Speaking Skills – Training Tip 5:
Create the WOW factor.  It's a definite compelling buy when audience realised that the only need to pay for 3 revolutionary products for the price of 1!
[Learn multiple ways on how to create that WOW factor for your audience in my Public Speaking Course (Singapore & Malaysia)]
Effective Public Speaking Skills – Training Tip 6:
Make a bold declaration.  The ever consummate public speaker Steve Jobs delcared: "Today, Apple is going to reinvent the phone."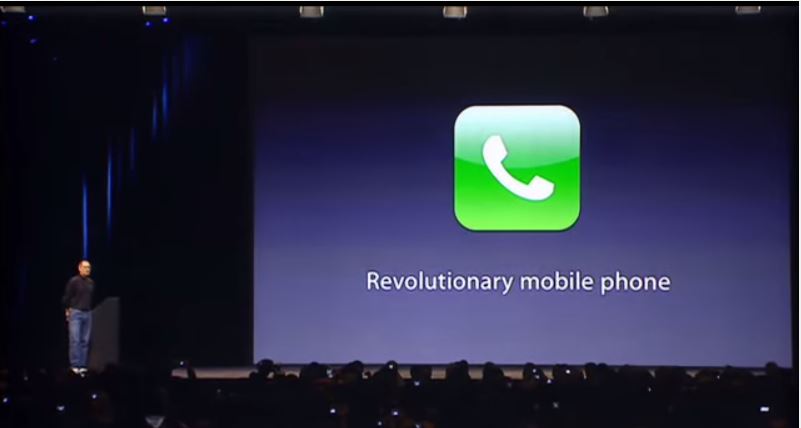 Effective Public Speaking Skills – Training Tip 7:
Solve a MAJOR problem or problems currently not solved.  From 3:15 onwards, Steve Jobs spoke of the problems associated with typical smart phones.  Then he went on the explain and EXAGGERATE these problems.  For eg, he illustrated how not smart a smart phone is, and how not easy it is to use a smart phone. In fact he used about 4-5 minutes to discuss all the inconveniences of the prevailing smart phones.
Then he summed up what iPhone is : it solves all these problems.  So the public speaking trick he used here is to talk about the problems, exaggerate the problems, and then say, hey I solve all these for you.
Effective Public Speaking Skills – Training Tip 8:
Use Media effectively and skilfully.  Steve Jobs and his slides were totally integrated.  His slides illustrated exactly what his message was.  His slides carried not long paragraphs but only key messages and pictures.  He was clearly the master and the slides were the servant.  Many beginners or those who suffer from stage presence tend to hide behind media.  To improve your presentation or public speaking skills – master the use of a few types of media (slides, flip charts, sound, videos).
Effective Public Speaking Skills – Training Tip 9:
Exercise your stage presence.  Steve Jobs was clearly at ease with the stage – he stationed himself at the side, the centre, and knew when the take the limelight, and when to let his media take the limelight.  Did you notice that every hand gesture, leg movement and body movement was calculated to lend weight to what Steve Jobs was saying.
[In my Public Speaking Workshop Singapore (2 days), I share powerful tips to supercharge your body language so that you do not need to remain awkward or shy]
Effective Public Speaking Skills – Training Tip 10:
Rehearse and keep presentation simple.  Throughout his speech, Steve kept his contents simple.  The construction of iphone was obviously a very complicated research and production process but there were hardly any jargons used.  Learn to rehearse with the correct techniques to improve your public speaking skills!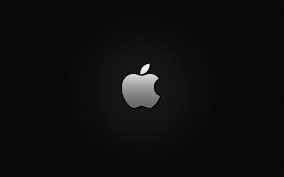 Want to watch the Steve Job's powerful public speaking skills again?  We re-produce the video below :
For more tips to improve your Public Speaking Skills in Singapore, check out the following articles :
To attend the Public Speaking Workshop (2 days) by 36 HR Training & Consultancy, please click here to find out more :